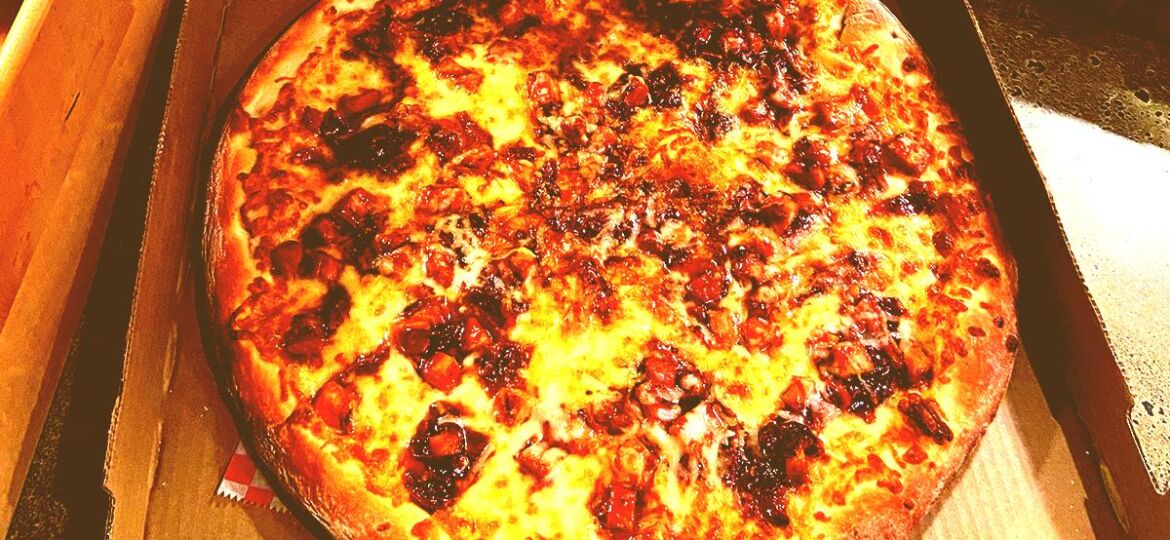 I have a problem. If a restaurant has a Special Instructions field in their online order site, I have to use it. It started out with a simple "Have a great day" or "Thanks for the good food." Until, one day after a particularly tiring day of cancer treatment, I added "I have cancer, could you make it extra good tonight?"
I don't know why I wrote it. Even though we order from Georgio's Pizza in Rochester Michigan a lot, we really don't know the people who work there. Maybe I was just sick of trying to keep it a secret. And … I was pretty sure that an extra good slice of New York style pie might just help—and I was right, it helped. Nobody said anything about my note, but I could tell that they took extra care making my dinner.
Since then, I've been using the field to express my appreciation or try and make them laugh. A lot of times they will smile when I pick up and say thanks for taking the time to say, "hi."
Anyhow, last night I placed another order. This time my Special Instructions were: "You are a pizza-making genius! You know it. I know it. The world knows it. After a rough day like today, your pizza is the only thing I can think of that might put me in a better mood. No pressure."
I wasn't lying. It was a bad day. The doc has me on a drug that knocks the wind out of me when I work too hard. It was an especially tiring day. We're getting our house ready for sale and, man is it a lot of work. To make things worse, I just got news of yet another challenge standing in the way of us closing on the farm we're trying to buy.
When my wife went to pick up the pizza, everybody was extra smirky, but nobody said anything. She didn't know why until we got home. The note inside the box did what they intended. It made me smile on a day that was extra difficult to smile. Along with the note they comped me a delicious slice of cheesecake. It was yummy.
So, I want to say thank you. And, encourage you to give our friends at Georgio's some love. And, they just might give you some love back, like they did with me. Thanks Georgio's.