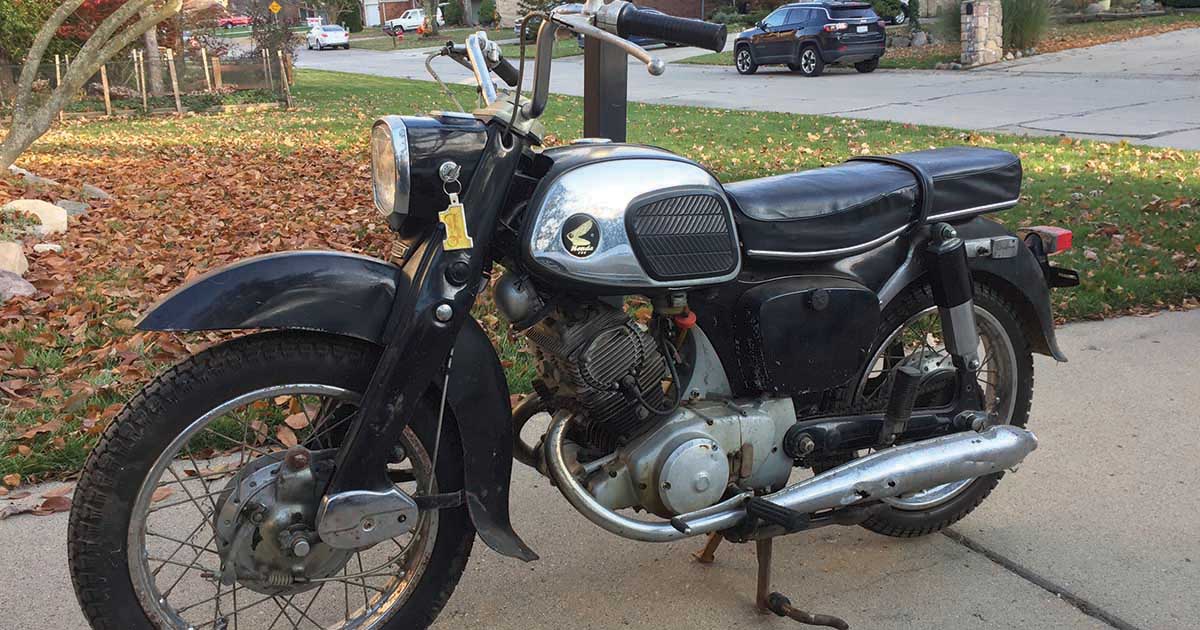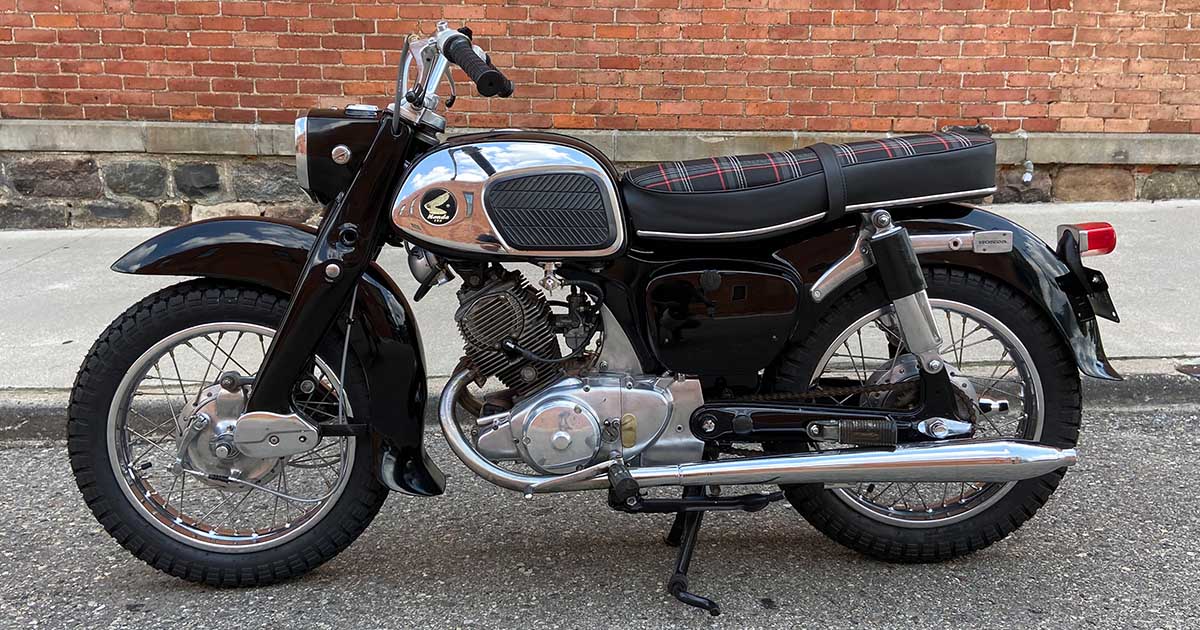 She turned out beautiful and she's for sale
I bought this bike for my wife. The Benly is about 7/8 size and perfect for a smaller rider. But, it's a different kind of bike and a different kind of build.
The Benly has a stamped steel frame and due to a battery explosion, needs some rust repair — so, I get to put some miles on the MIG. Also, the chrome on the wheels was the worst I've ever seen on a bike that hasn't been sitting in a farmer's field. So, I bought some new hoops and took my wheel building skills out for a spin. Surprisingly easy — just like lacing bicycle wheels. The last challenge … sheet metal. Because of the low height of the flared fender bottoms, Benly fenders  always get bent up. They don't like jumpings down curbs. So, I learned how to hammer and dolly on this project. All of the sheet metal was pretty grimy and lots of hidden surface rust so I took it out for media blasting and a powder coat primer. Lastly, the mufflers were swiss cheese.
Anyhow, it was a big project. The good news … she turned out great. I'll get the rest of the build pictures uploaded soon. It was quite a journey. The bad news … Well … my dice roll didn't pay off. It turns out that no amount of badass bike cuteness was going to convince my wife to ride a motorcycle. So … if'n you like her, you can buy her. Haha, not my wife, the motorcycle. I'm keeping my wife.