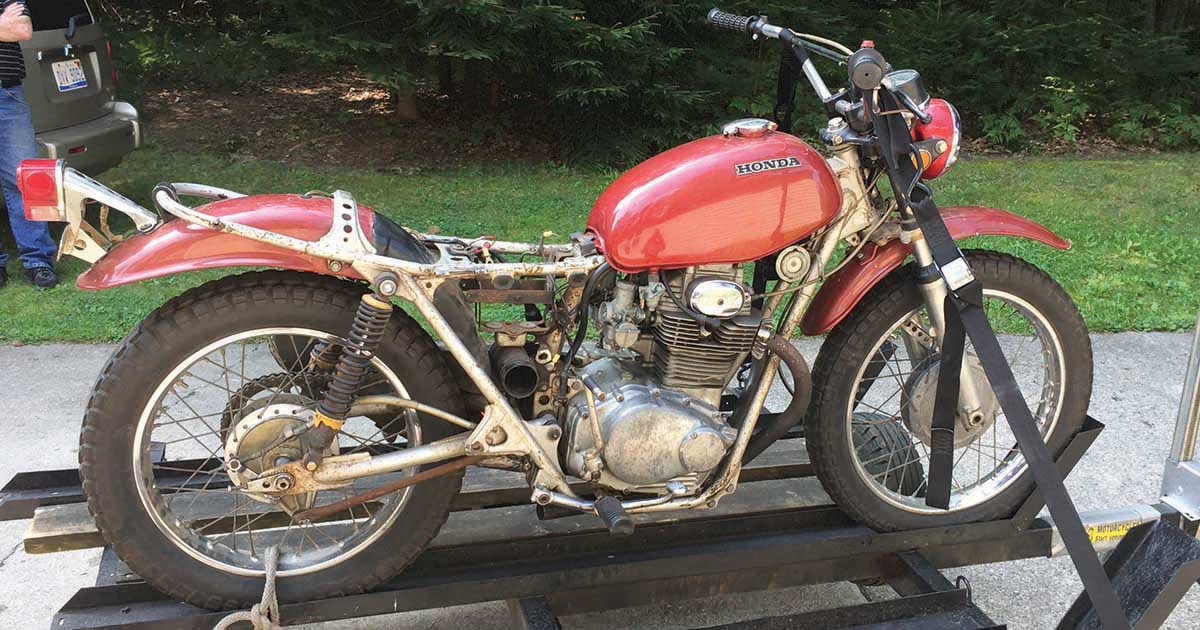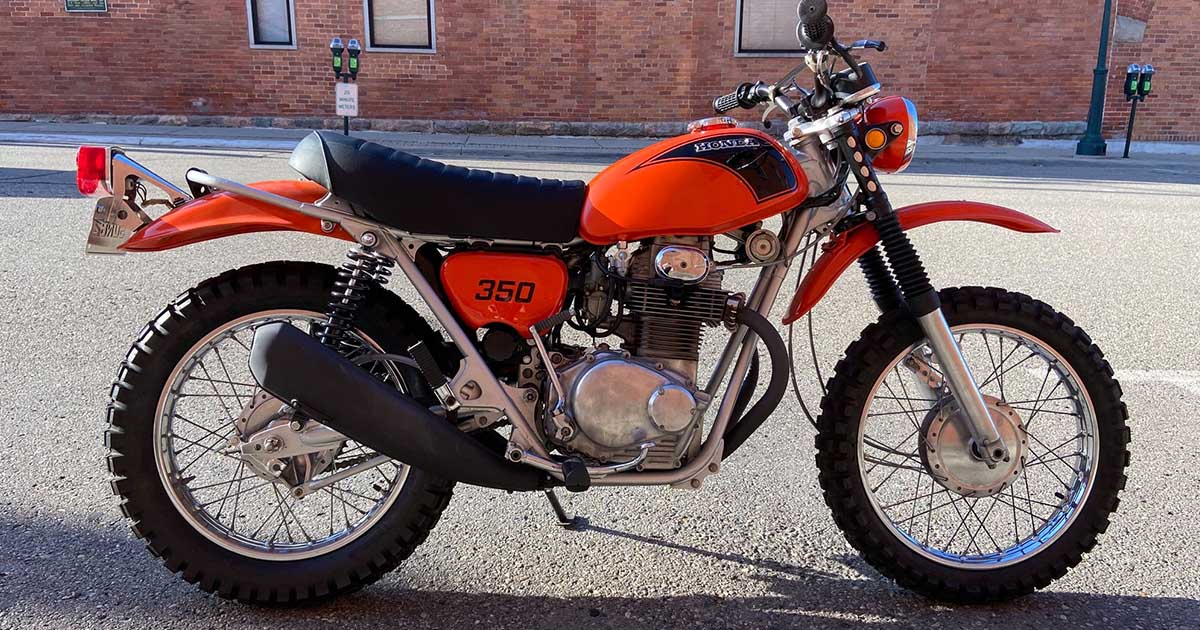 I looked for a long time, and drove a long way before I found an SL350 I could afford.
This bad boy came off the trailer rattle can rust brown and missing lots of stuff. I was planning on making this my winter project, but got carried away and finished most everything you see before the snow started falling.
Once again, this is a top-to bottom redemption project — and my most expensive build yet. Anyhow, here's a gallery of the build. Once Spring hits, It'll still be a week away from ready to ride. It's built, but it all still needs dialing in.
As usual I learned a lot from the OG's on the Facebook group, YouTube and Googling around. In addition to the gallery, stay tuned for a list of parts and process, tips and tricks. Hopefully you'll find something you can use if you're building one yourself.